I am delighted to be working on Armchair Adventures for Made by Mortals because they are a 'Yes…….and' theatre company.  
By Jen Harris, drama facilitator.
'Yes……and' is a theatrical convention often associated with improvisation where one person makes a suggestion such as 'Let's go to the beach' and the next person adds to it by saying 'Yes and' – then adds their idea. For example – 'Yes and let's take our buckets and spades.' And then they are off………..
If the second person replied by saying 'No, let's not go to the beach because it's raining', then that's where that scene ends. No beach trip. No play. Nowhere to go.
So 'yes and' is very important in theatre. To makes things happen.
And it's also important in life.
'Armchair Adventures' is Hearts and Minds (over 65's group who Made By Mortals  collaborate with) response to this pandemic. Rather than stop their work, they met on Zoom and thought about how they could create an exciting theatrical adventure to connect people – especially now when so many people are feeling disconnected.
So, this group of creative people – with Andy and Paul, the directors at Made By Mortals, writers and musicians, have all created a series of exciting podcasts – all linked by an adventure of some sort – with the Hearts and Mind's actors experiences and passions placed centre stage.
"So 'yes and' is very important in theatre. To makes things happen. And it's also important in life." Jenny Harris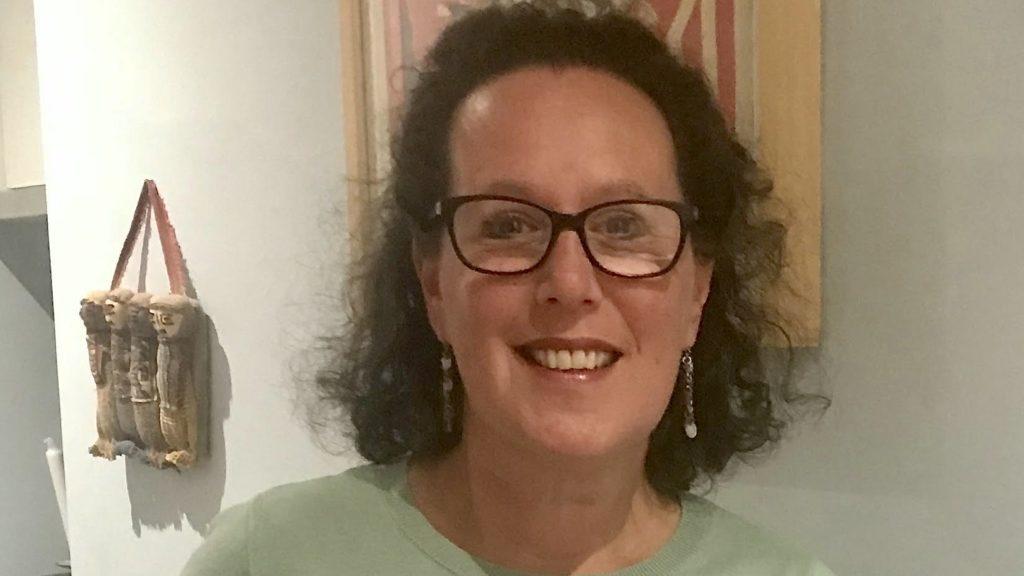 Image: Jenny Harris, drama facilitator
Well, so far so good – and now amazing musician David McFarlane (more about him soon) and I have been tasked to deliver Armchair Adventures workshops on Zoom – to work with lots of children and older people we've never met and inspire them all via a screen, from our living rooms. Hang on – 'Yes …….and' is starting to feel like a bit of a challenge! We're constantly told that these are 'unprecedented times'.
And we all want to respond, to do our bit. So, how does this kind of work get done in a pandemic?
Quite simply, by finding a way. By trying new things. By smiling on the screen. By experimenting with ways of working that aren't familiar and then making them so. By being willing to fail but always trying to make it better. By acknowledging that we're all trying new things. By making an offer and hoping that others say 'Yes…..and!'
Originally, the schools workshop would be David and I leading workshops to one class of children and their teacher on one screen. This latest lockdown means a 'typical' session now looks quite different. There are many more screens as children are being home schooled. We could have said no, we can't do this. Too hard. Too difficult. Singing on Zoom doesn't work. Thanks, but no thanks'.
But – I think you know what's coming – we said…….'Yes!'
And we (and many others in our industry) just keep saying yes. Because now, of all times, is the perfect time to say yes. Many are struggling. So, we need theatre,  music, song, fun, escape and stories to keep us connected more than ever.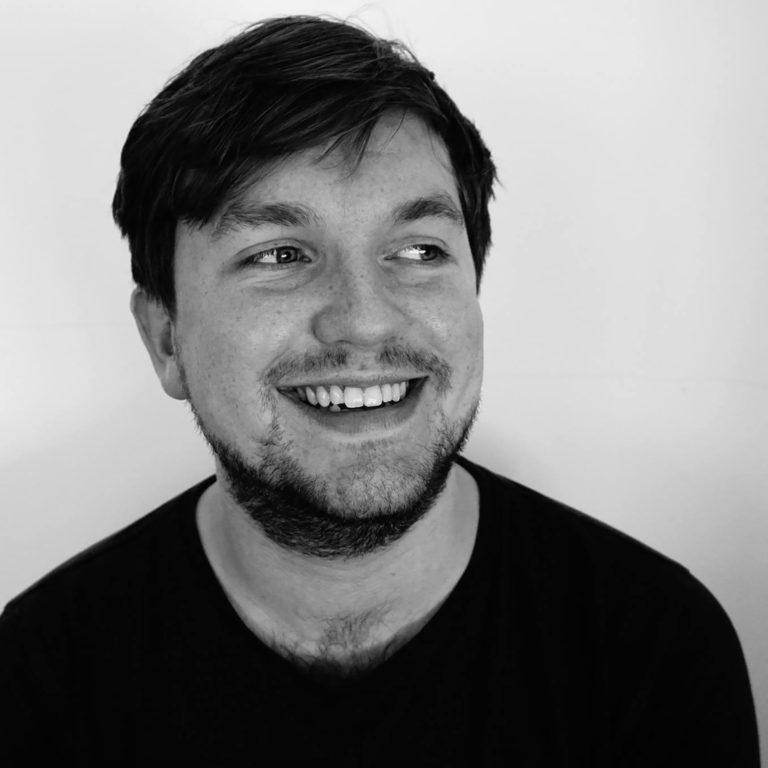 Image: Musician David McFarlane
So it's 'Team David and Jen.'
David is a musician with lots of experience of running workshops in person, often involving songwriting and music tech. On Zoom, the song part is a bit tricky – if you've ever tried singing along with someone over Zoom, you'll know what we mean – but we're getting round that with some clever Zoom tricks. We've got together some great ways of making music and writing songs online, and we've already heard some brilliant music from groups we've worked with.
As a freelance drama practitioner, I work with a range of people – mostly in primary schools, SEN settings and care homes. I love collecting stories from people and seeing where we can collectively take those. I love using music and song in my work,  so getting to work with David, Paul and Andy is joyous! I have made some adaptations to drama games and exercises to work well on Zoom.
So far, we have led a training session for activity coordinators in care home or community settings. We did lots of accessible drama and music exercises to get them confident to use the Armchair Adventures pack. The group were happy being creative and trying new things. We used drama, music, spoken word and movement to explore our theme of Superheroes based on one of the podcasts.
Feedback included – "That's the first time anyone's got me to participate in drama exercises for a long time! Well done." and "Thanks, really interesting. Looking forward to giving all a go."
We have led three workshops in schools both mainstream and SEN– using Lynda's Superhero and Carla's Bubble adventures as our starting point.
We have met Superheroes like 'fire girl' and 'invisible boy' who have superpowers which include mind control, dedication, being very kind and laser eyes, feet and hands! We have popped a lot of bubbles and floated up to the sky in ginormous bubbles too.
So, we hope to meet you soon. Go on – just say 'Yes' – you know you want to!