The latest Armchair Adventures podcast is even better than normal because it comes with a drawing competition! How exciting is that?! (scroll down for more on that!)
In Episode 4 of Armchair Adventures, Jean tells us all about her favourite hobby – drawing! She really misses her whole family, but lockdown has helped her reignite her passion for art. She's been drawing loads of pictures of her granddaughter, which has really helped with missing her. Connie loves the thought of it because she's really missing her cousin Sura. But when Jean suggests that the next adventure should be drawing themed, Connie is a little sceptical. She's a little worried because she's not the best artist, but being the good sport she is, she agrees to give it a try.
The troop uses their bodies to draw, paint and create lots of big colourful designs. They draw the seaside and, using their imagination, jump right into the painting! On the sandy beach, Connie and her customers chat about who they miss most in their families and their qualities, and they incorporate this into their drawings.
But when a huge storm hits, they have to work together to get back to safety… Listen to episode 4 of the Armchair Adventures podcast to find out what happens next!
Listen the new episode right here 👇
Would you like to star in an episode of Armchair Adventures?

Perhaps you'd like to flex your drawing skills like Connie and her customers?
Well in this episode, Connie launches an Armchair Adventures drawing competition!
What we're looking for
We want you to draw where you would send Connie and her customers on an Armchair Adventure. It can be anywhere! The beach, a roller coaster, or even the jungle! It's completely up to you. We're looking for imagination, originality and remember it's not about how good you are – it's about expressing yourself!
Made by Mortals will chose their favourites and the winner will get some awesome prizes!
For our most favourite, the drawer will star in a future episode of Armchair Adventures. They'll get to join in on the action and adventure right from their very own armchair!
Five runners up will have their drawings blown up HUGE and displayed in shopping centres across the North of England
Everyone who enters will be shown is a special online gallery on this website
Plus, we'll also share some of our faves on our social media channels
Remember to include the artist's name and age on your entries!!
Terms and Conditions apply 
Closing date is 11:59pm on 30th April 2021
The competition is free to enter. One entry per person. The competition is not open to any employees of Made By Mortals, or any third parties associated with the competition, including members of their immediate families.
No cash prize alternative is available. 
Made By Mortals reserves the right to reject any submissions that are indecent, unlawful, or otherwise harmful.
Winners will be decided by Made By Mortals and this decision is final! 
About Armchair Adventures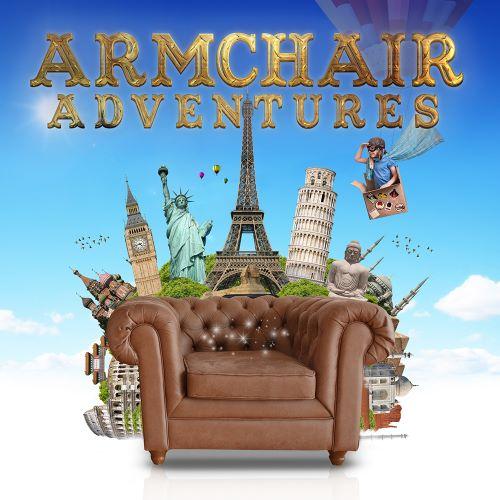 Armchair Adventures is a brand-new colourful, fictional and interactive podcast series about Connie and her gang of plucky explorers – and YOU can come along on the adventure too. 
It's a podcast for families, kids and older people. In fact, the voices that you'll hear in each episode belong to real over 55's stuck in isolation, who are keen to experience the outside world through the power of imagination. 
Armchair Adventures was recently recommended by BBC Radio 4's Podcast Hour and featured on Podcast Radio.
Available for free, wherever you get your podcast including
Keep up-to-date on all things #ArmchairAdventures
Follow us on on our socials!