Check out our interview in PodBible
Podbible is the UK's first ever magazine dedicated to podcasts,
What a great month for our podcast Armchair Adventures, we have been featured in the PodBible magazine and aired on Podcast Radio!
In the interview we talk about: 
The creation of Armchair Adventures in lockdown, 

How Armchair Adventures has grown beyond the podcast, 

Podcasts we take inspiration from 

The most valuable lesson we have learnt from working on this project. 
Some kind words from PodBible:
Featuring in this magazine has been a great way for us to reflect on the progress of our podcast over the last two years. From working with over 30 older people aged 60+ to getting praise from Prince William! This interview has also been a great way for us to share what you can expect from us in our current season two. So far we've been on adventures to find the true meaning of equality and plunged underwater to explore coral reefs and learn about how they are being regenerated.
They also recommended Armchair Adventures as one of their 'podcasts to listen to' in their recent newsletter! Read all about it here.
Listen to Armchair Adventures on Podcast Radio!
Across November & December Armchair Adventures was played on Podcast Radio.
Podcast Radio features fantastic podcasts to the world.  From the biggest and the best, to the exciting and unheard gems.  , We are absolutely buzzin to be featured by them.
A massive thank-you to Podbible and Podcast Radio for featuring Armchair Adventures. It means the world to us, especially so more Adventurers can get on board and have fun with the podcast! If you'd like to feature Armchair Adventures on your blog, website, publication or podcast drop us a line and let's have a chat – you can get us at info@madebymortals.org.uk
Catch up with the latest episodes of our award-winning podcast Armchair Adventures here. We have new episodes coming out the second Thursday of every month!
About Armchair Adventures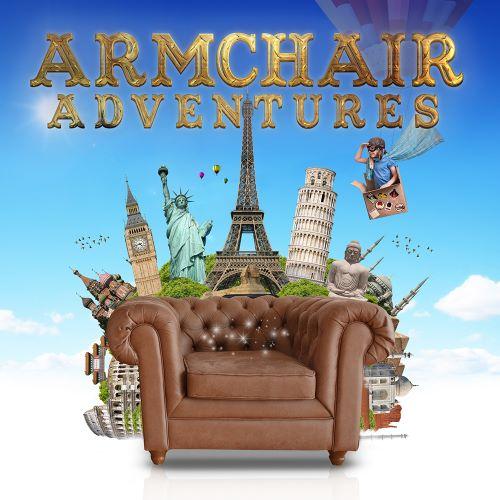 Armchair Adventures is a brand-new colourful, fictional and interactive podcast series about Connie and her gang of plucky explorers – and YOU can come along on the adventure too. 
It's a podcast for families, kids and older people. In fact, the voices that you'll hear in each episode belong to real over 55's stuck in isolation, who are keen to experience the outside world through the power of imagination. 
Armchair Adventures was recently recommended by BBC Radio 4's Podcast Hour and featured on Podcast Radio.
Available for free, wherever you get your podcast including
Keep up-to-date on all things #ArmchairAdventures
Follow us on on our socials!