Making a difference can start with you, it's super easy to get started too. We've designed a really fun #RecyclingChallenge to start you off! Are you up for the challenge? 
Hey Adventurers,
As this month's Armchair Adventures podcast episode is  'A Compost Adventure' we're setting you a one-a-day super-fun recycling challenge!
Challenge One: Build a bug hotel from recycled items from around the house
A perfect way to support the environment and the creatures in your garden and then you can attract the minibeasts we encounter in our compost adventure!
Challenge Two: Make a minibeast themed painted rock
We want you to go into your garden or local green space and find some rocks that you can decorate. Use markers or paints and make your new rock art inspired by something in the latest Armchair Adventures episode, for example, a minibeast or plant.
Once you have finished your rock art you can display it in your garden or make a few rocks for people in your local area to find. 🐛🐝
Challenge Three: Create an eco poster promoting the important message: reduce, reuse, recycle
We're challenging you to make an eco poster sharing the important message of reduce, reuse and recycle.
As John says in the Compost Adventure
Challenge Four: Imagine you are a minibeast in the Armchair Adventure garden, create, write and act out your own adventure.
We want to see you join Connie and the gang on an Armchair Adventure.
Challenge Five: We challenge you to start composting in school
Ask your teachers if you can get a composting bin or to teach you about composting in class. If your school already has a composting bin start using it if you have fruit with your lunches/ snacks. Watch your banana skins and apple core biodegrade over time.  
Challenge Six: Recycling and composting quiz
We challenge you to come up with your own recycling and composting quiz and ask your classmates, friends, or family to complete it. Did anyone get all the questions right?
Challenge Seven: Compost in a bottle
A great way to experience composting is to make your own mini compost, one way you can easily do this is in a plastic bottle.
You can find out how to make your own compost in a bottle here
Challenge Eight: Create a show on the benefits of reducing, reusing and recycling for your class/ family
This is an Armchair Adventure challenge so once again we want you to get imaginative and create a show on the benefits of recycling/ reducing and reusing for your class or family. You can make it about any part of recycling or composting that you are passionate about.
Challenge Nine: Meal Prepping
Ask your parent or guardian to make your favourite meals and set yourself the challenge of using up products you have in the fridge to create less waste going to landfill.
Challenge Ten: Make a song about recycling/ composting
Loads of songwriters have made music about the environment, so we want you to get musical and create your own song all about recycling and/ or composting just like our compost rap!
Challenge Eleven: Go on a recycling scavenger hunt
Head out to a local park and see how much you can collect from the environment that can be recycled!
Challenge 12: Make a bird feeder from recycled materials
An easy way to support your local wildlife and reuse materials you may have around the house, why not make a bird feeder for your garden or green space! 🐦🐥
If you haven't already we hope to see you get involved in some of our recycling challenges.
Stay tuned on our social media channels we still have 11 days of recycling challenges to come 👀
About Armchair Adventures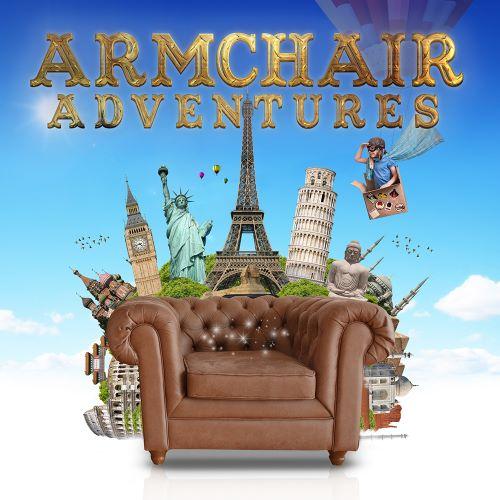 Armchair Adventures is a brand-new colourful, fictional and interactive podcast series about Connie and her gang of plucky explorers – and YOU can come along on the adventure too. 
It's a podcast for families, kids and older people. In fact, the voices that you'll hear in each episode belong to real over 55's stuck in isolation, who are keen to experience the outside world through the power of imagination. 
Armchair Adventures was recently recommended by BBC Radio 4's Podcast Hour and featured on Podcast Radio.