Hey Adventurers, 
It's great to have you back, time to save the planet again and we need your help!
This month's Armchair Adventure podcast episode is all about reducing waste. Did you know that one of the easiest ways you can do this is through composting and recycling?
In this month's episode of Armchair Adventures:
We go on an Armchair Adventure with Hazel, she loves her gardening and is sad to be putting her garden to bed for winter! So we take Hazel on an Armchair Adventure to her garden in summertime!
Hazel decides to see her garden from a different perspective, and because this is an Armchair Adventure, anything is possible if we use our imagination! So, we all transform to the size of a cat, then a garden gnome, a robin, a frog, and finally a beetle!
The world is so different when you're the size of a beetle. The gang end up in Hazel's compost bin, and squelch around the rotting fruit, broken egg shells and… plastic!
The gang even ride on a snail 😂🐌, get carried by ants,  jump on a spider web trampoline and get fly on the back of a bumble bee! What will the gang discover in the compost? Will it change Hazel's mind about her garden?
Listen now to find out!
You can make a difference!
Why not get involved yourself, reducing waste starts at home, you can do it in your everyday life.
Be more like Hazel and start composting to reduce the waste that goes to landfill whilst also providing a habitat for minibeasts. 
23 days, 23 recycling challenges – how many can you do?
About Armchair Adventures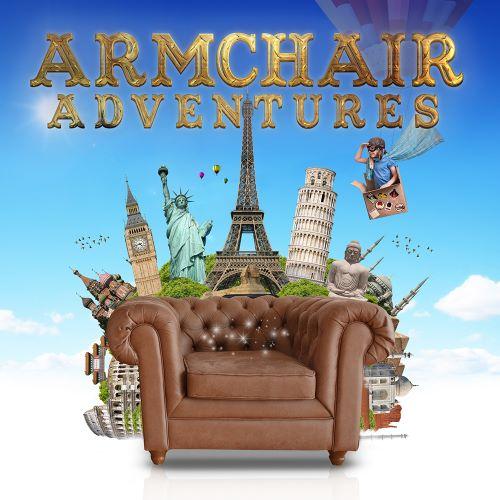 Armchair Adventures is a brand-new colourful, fictional and interactive podcast series about Connie and her gang of plucky explorers – and YOU can come along on the adventure too. 
It's a podcast for families, kids and older people. In fact, the voices that you'll hear in each episode belong to real over 55's stuck in isolation, who are keen to experience the outside world through the power of imagination. 
Armchair Adventures was recently recommended by BBC Radio 4's Podcast Hour and featured on Podcast Radio.
Available for free, wherever you get your podcast including
Keep up-to-date on all things #ArmchairAdventures
Follow us on on our socials!