…and Made By Mortals has been chosen!
The Made By Mortals team are celebrating after hearing we are one of the 40 organisations set to receive some of the £13m from the latest round of Greater Manchester's Culture Fund. The fund aims to boost arts, culture and creativity across the city region.
A lot has changed in the world since Greater Manchester Combined Authority (GMCA) launched its Culture & Social Impact Fund in 2017, so in October 2022, the GMCA agreed to a new approach to investment. This is split into five strands: Inspire, Spirit, Sustain, Collaborate and Strategic. The funding awarded to us has been given through the Spirit strand. This is designed to support important organisations in the cultural landscape of Greater Manchester that have a local and international impact and strategic importance to the cultural ecosystem of the city region. We are so chuffed to have been chosen to be part of this!
Greater Manchester's ten boroughs have a rich history and culture, renowned for innovation, social progress and creativity. Made By Mortals is proud to have our base in one of those boroughs, Tameside.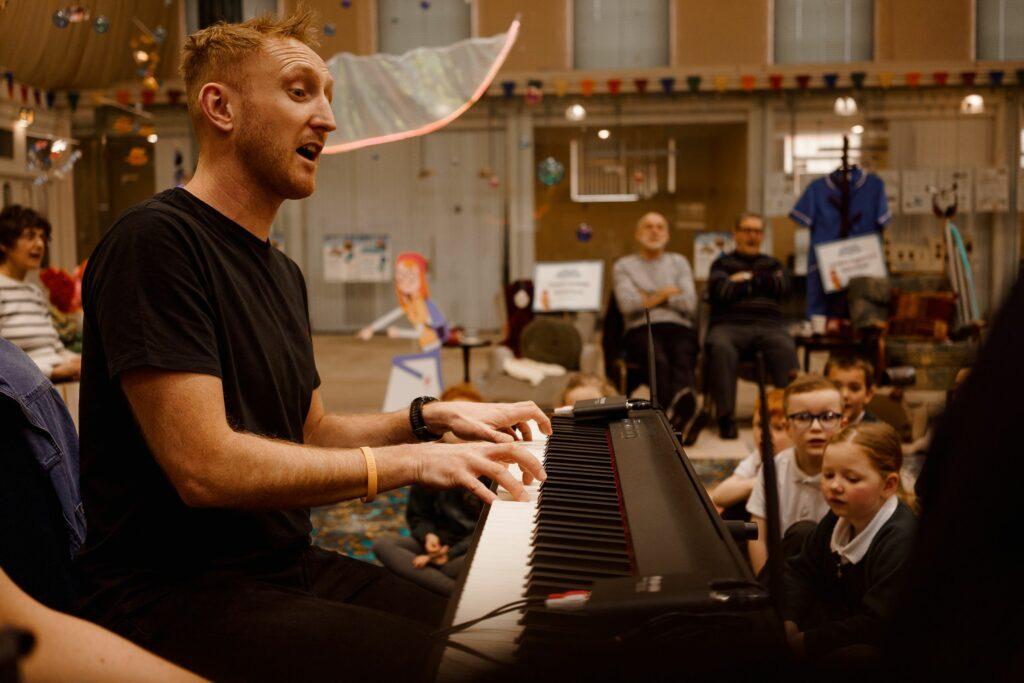 Passionate about bringing people's experiences to life
After hearing the news, Director Paul said, "Made By Mortals is passionate about 'bringing people's experience to life' through participatory arts. This funding tells us that GMCA is too."
Our Artistic Director Andy is excited about being able to continue and expand our work;  "This funding also gives us the confidence and resources we need to empower people and improve their community's health and wellbeing whilst growing our business."
Our two main programmes, 'Hidden' and 'Armchair Adventures', aim to provide high-quality cultural experiences, lower health and social inequalities and inequities, and reduce the stigma around those inequalities. Through these programmes, we bring people together during events, workshops and shows and at our two core groups. The Johnny Barlow Theatre Company and Hearts & Minds meet weekly at Guide Bridge Theatre. The groups are an excellent opportunity to have fun and grow theatre and music-making skills while also making time for a cup of tea and a natter!
Other members of our brilliant community include health and social care professionals, commissioners, researchers, freelance artists, and experts by experience, including those from marginalised groups often underserved. Working in partnership with all of these people, we are excited to continue to create new episodes of Armchair Adventures and Hidden, extend our intergenerational schools programme, create an art installation at Stalybridge Civic Hall, and develop a touring show.
By bringing people's experiences to life, we hope to bring positive change in our community – to help people feel better, help them feel less lonely, to shine a light on people's stories whilst also having loads of fun creating.
If you would like to keep up-to-date with all the latest exciting developments at Made By Mortals,
sign up for our monthly newsletter here.
Listen to the latest series of our podcast on our Armchair Adventures page!