A Magical Mystery Cycling Adventure!
There's a brand new episode of Armchair Adventures out now! The latest episode of our award-winning join-in story podcast for children will have the whole family cycling up a storm. 🚴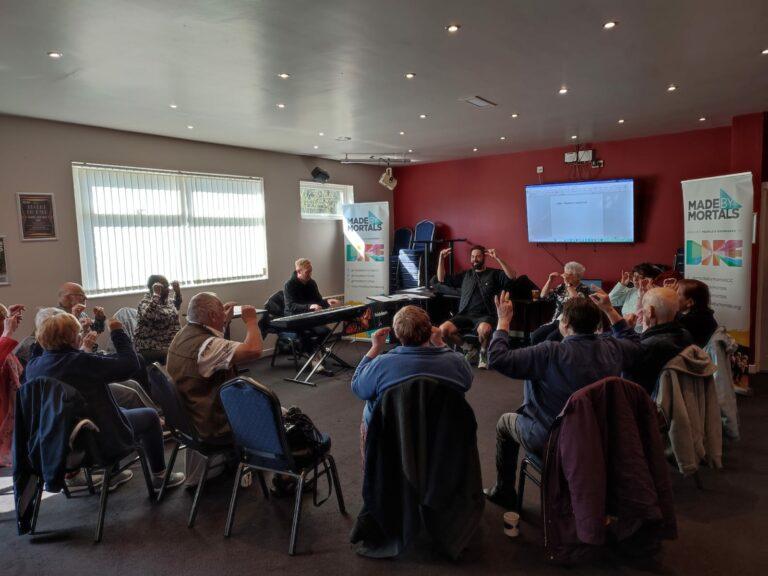 In A Magical Mystery Cycling Adventure, we join Connie and the gang at Armchair Adventures travel agency. They're all gearing up for another journey of the imagination – and this time, customer Christine is in charge of choosing an adventure for us to imagine up together!
Christine decides that it's time for a magical cycling adventure as she's about to donate her bike to The Bike Kitchen – a Manchester based organisation that cleans, services and repairs donated bikes. Christine would love one last spin with her friends before passing her bike on for someone else to enjoy!
As this is a journey of the imagination, Connie and the gang can go anywhere they like on their bikes! Join them as they journey over hill, under water and even up into space… 🪐
Steve: I wonder if there's anyone else out here.

Hazel: How do you mean?

Lily: Aliens maybe.

Steve: Hello? Is there anybody out there?

Lynda: They probably don't speak our language.

Cyril: They might not have seen flying bikes before.
However when it's time to bump back down to Earth, our intrepid adventurers realise they have no idea how to get back home – after all, cycling through space isn't an everyday occurrence! Join us for Part Two of A Magical Mystery Cycling Adventure on Thursday 18th May to find out if they manage to get home in time to get Christine's bike to The Bike Kitchen. 🚲
This episode of Armchair Adventures is funded by the Recycle for Greater Manchester Community Fund, supported by SUEZ.
👂 Listen now to the Armchair Adventures Podcast series 👂
Available for free, wherever you listen to podcasts including
or, you can also ask your Alexa or Google home very nicely to play 'Armchair Adventures podcast'
👇Follow us on our socials!👇
Keep up-to-date on all things #ArmchairAdventure
Got a question, enquiry or simply want to get in touch?