Work on series 2 of our Armchair Adventures interactive podcast will begin soon! And for the first episode, we are creating a new adventure in partnership with the Caribbean and African Health Network (CAHN) in Manchester.

 
We have begun our search for creative participants from the Caribbean or African community to work alongside us to share their life experience to create an interactive travel adventure story. 
The podcast episodes are specially written for children to enjoy and get involved with, and we run regular online shows for primary schools across Greater Manchester.
CAHN's purpose is to enable the Caribbean and African community to improve health and wellbeing and to impact sustainable change in health service delivery. Many of the projects we work on also aim to create change in health service delivery from using people's lived experience to inspire a story, so we thought we would make a perfect partnership. 
Charles Kwaku-Odoi, chief officer of CAHN, said: "CAHN is really excited to be collaborating with Made by Mortals to produce a brand new podcast, that enables Caribbean and African people to share stories and experiences with younger people. 

"In light of the recent high profile conversations about race and racism, this is a fantastic intergenerational project that captures lived experiences."
Tell me again, what is Armchair Adventures?
The Armchair Adventures podcast was first created in the first lockdown in 2020. We worked alongside our over-65s theatre group and different community groups to create a series of eight interactive podcast adventures, using people's own life experience, with music, song and movement. 
The story follows Connie, whose parents run a travel agency that had to close due to coronavirus. With the help of her customers (our community group members), she takes them on exciting fictional journeys of the imagination. 
The podcast is written especially for children to enjoy and eight episodes of series 1 are available online and on podcast apps on your mobile phone for anyone to listen to. 
Each episode is inspired by a person's experience, knowledge and passions and expressed through drama, music and immersive sound design.
We've been featured on BBC Radio 4 and have had over 20,000 listens!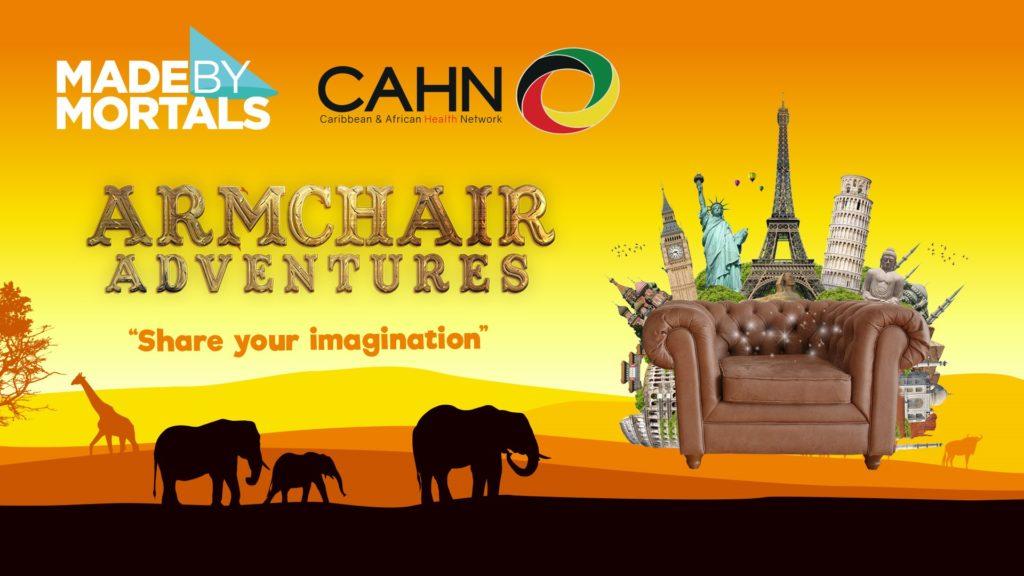 We're looking for 12 people from Manchester's Caribbean or African community who want to take part in this creative collective experience. 
You do not need to have ANY experience at all in music or theatre or podcasts. 
Overall, the most important part is that it will be a lot of fun. It's free, easy and accessible. 
We're looking for people who are willing to get involved and want to exercise their creative muscles. 
Each participant must be over 18, from the Caribbean or African community and have a Manchester postcode. Every participant will receive £75 of shopping vouchers for taking part. 
The project starts on Wednesday, June 30th, and will run for 10 sessions until September 8 (with a break in the middle for summer holidays). 
The sessions will take place at The West Indian Sport & Social Club, Westwood Street, Manchester, M14 4SW.
The group will be working with a professional scriptwriter, professional musicians and a team of podcast specialists to create and record an episode of Armchair Adventures. 
The only thing you need to bring with your imagination and a sense of adventure! 
Yes please! How do I join in?
Available for free, wherever you get your podcast including
Keep up-to-date on all things #ArmchairAdventures
Follow us on on our socials!