To celebrate episode 8 of our Armchair Adventures podcast we've got a lovely colouring-in template for you to design your own uniform for the armed forces.
In episode 8, 'A Royal Garden Tea Party Adventure', we're joined by armed forces veterans. They join Connie, who guides us through air, land and sea to try and make it on time for the royal garden party, all while learning what a life of service really means.
Many of the people who serve for a living wear a uniform. Often these are very distinctive, meaning as soon as you see them, you know exactly what they do – like a policeman or a soldier!
So get creative with your colouring-in, you can use any materials you like. How about a spot of glitter, stick-on shapes or some colourful felt tips?
Simply click this link here and download our colouring-in template or right-click on the image below and save it to your device.
Perfect to keep the kids busy (for a bit anyway!)
Kids (and adults) love colouring in, so why not print a few out for those rainy day activities or for something to do on those long car trips. Be sure to listen to Armchair Adventures as you're doodling away!
Take a snap of their completed designs and send them to us via our socials (links below). We'll share our fave designs!
About Armchair Adventures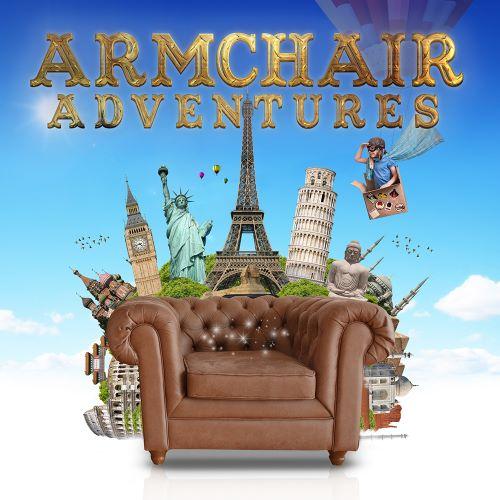 Armchair Adventures is a brand-new colourful, fictional and interactive podcast series about Connie and her gang of plucky explorers – and YOU can come along on the adventure too. 
It's a podcast for families, kids and older people. In fact, the voices that you'll hear in each episode belong to real over 55's stuck in isolation, who are keen to experience the outside world through the power of imagination. 
Armchair Adventures was recently recommended by BBC Radio 4's Podcast Hour and featured on Podcast Radio.
Available for free, wherever you get your podcast including
Keep up-to-date on all things #ArmchairAdventures
Follow us on on our socials!