Since the launch of Armchair Adventures, we've been delivering loads of music and drama workshops for schools across the country using Zoom.
We've been on a seaside adventure, a hike in a rainforest and even a trip to see the northern lights in our very own bubbles – all through the power of music, drama and our imaginations!
Later this month we're delighted to bring to you Armchair Adventures LIVE Online: a chance for your classes to meet Connie and the gang as they introduce their latest podcast and lead you all through an interactive musical experience, on April 27.
What is Armchair Adventures?
If you haven't already heard, Armchair Adventures is a colourful, fictional and interactive podcast series about Connie and her gang of plucky explorers, created by a group of over 65s from our community. We've been featured on BBC Radio 4 and have had over 16,000 listeners! 
The story follows teenager Connie, whose parents run a travel agency that's been hit by coronavirus. With the help of her customers, she takes them on exciting fictional journeys of the imagination. Each episode is inspired by a customer's experience, knowledge and passions and expressed through drama, music and immersive sound design.
So what happens in the next live event?
In this month's episode of Armchair Adventures, we travel to a music festival. Keith plays the banjo. Ronny has his face painted. Jean waves a MASSIVE flag. Ann goes crowd surfing. 
There will be 50 minutes of non-stop music and drama for children led by a 15-year-old travel agent, a world-class composer and a stereotype-defying mob of older people. 
This event stars Hannah Donelon, the actor who plays Connie working alongside Made By Mortals director and composer Andy Smith.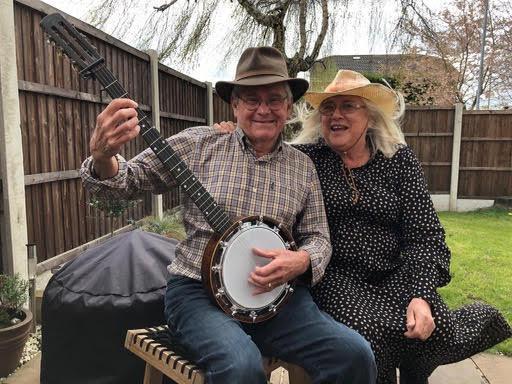 What year group is the event it aimed at?
The workshops are aimed at Key Stage 2 but also enjoyed by children in upper KS1. 
You're in safe hands – we have delivered over 100 online creative workshops, ensuring sessions are fun, accessible and follow appropriate safeguarding procedures.
"My Y4's absolutely loved last month's event, they've even planned their own Armchair Adventure this afternoon!" 

Headteacher, St. Peter's CofE Primary School, Ashton Under Lyne.
Sounds amazing, when is it?
Armchair Adventures Live Online will take place on Tuesday, April 27 from 2-2.50pm. 
You will be sent a Zoom link a day or two before the event.
Nothing, nada, zilch! This event is totally free!
In fact, the adventures don't have to stop at this event either as you can download an activity pack to take your class on their own Armchair Adventure. Download a pack here.
Available for free, wherever you get your podcast including
Keep up-to-date on all things #ArmchairAdventures Follow us on on our socials!