This brand new Armchair Adventures podcast episode, 'Go Where the Music Takes You', is inspired by Keith and his new lockdown banjo hobby. And if that doesn't make you want to listen, we don't know what will!
This month on the podcast, we're taking you on an adventure that some of you may have been on before. If we said live music, food trucks, flower headbands and face paints what's the first thing you'd think of? That's right, you're going to a festival with Armchair Adventures.
As stuff starts to open back up again, it should be a time of excitement, fun and relief. But like many of us, Connie is feeling a lot of anxiety mixed in too. A lot is changing very quickly (zoos and outdoor restaurants are opening – but a month ago she could only see her mum and dad!) and it's all making her want to climb into bed and hide. Thankfully, Connie has the best customers in the whole wide world who can sense something is up. She gets a call from Ann and Keith, coming to the rescue.
Connie: How can I help you?
Ann: How can we help you?
After coming clean to them about her fear of returning to "normal", they recommend music as a great way to calm her nerves. Much to Ann's dismay, Keith has dug his old banjo out of the loft this lockdown (thank goodness he didn't find it in Lockdown Number 1, eh?) and has been practising. Together, they come up with the amazing idea of taking all Connie's lovely customers to a music festival. Live music, big crowds and loads of dancing!
As they all arrive, their senses are filled with bright sights, loads of smells, music fills their ears and their imaginations are fuelled. Everyone wants to visit different areas and do various activities but Connie is so overwhelmed, she can't help but panic. What if everyone can't find each other again? Or if they don't get to see everything because they haven't planned? What if one of her customers doesn't have a nice time? Connie doesn't know what to do… 
Listen to the new Armchair Adventures podcast episode, Go Where the Music Takes You, to find out what happens next! 👇
Get an Armchair Adventures  Activity Pack!

The adventure doesn't have to stop at listening! You can download an activity pack to take your family, your kids, your club members, your students, your residents on their own Armchair Adventure. Download a pack here!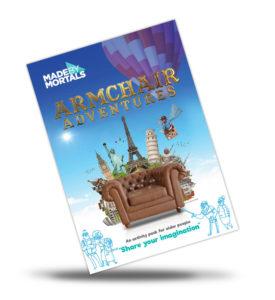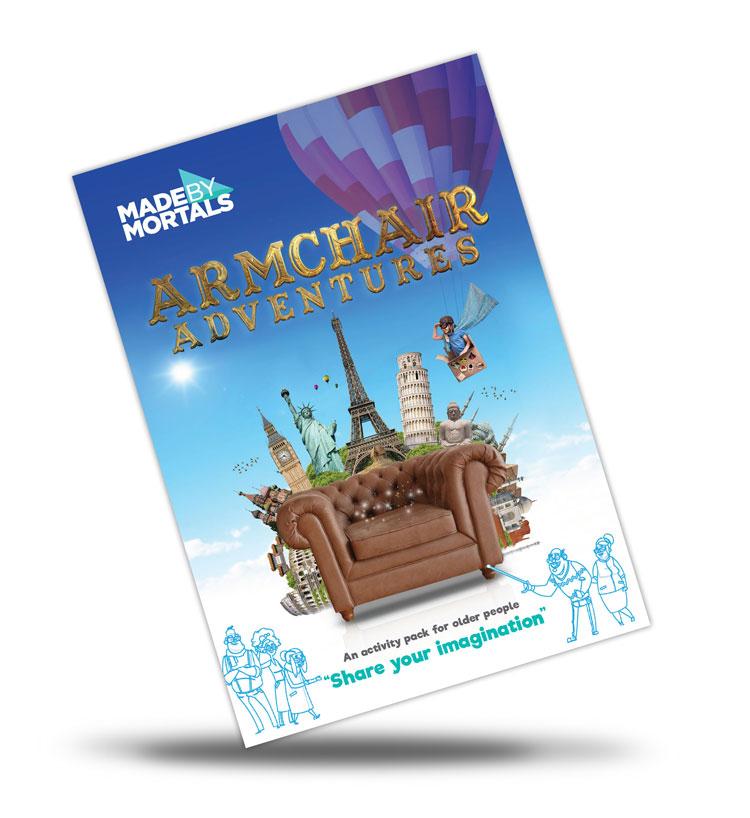 Available for free, wherever you get your podcast including
Keep up-to-date on all things #ArmchairAdventures
Follow us on on our socials!