In this month's BONUS episode of our kids podcast, we have some extra special guests!
Connie has enlisted the help of her Uncle Chris.
Uncle Chris is a drama teacher who loves to get people acting, playing and being creative! 🎭
So Connie sent him, with the rest of the gang, to Millbrook Primary School in Tameside.
"While we're creating new episodes for series 3 of Armchair Adventures, I've asked Uncle Chris and my lovely customers to do some drama workshops in schools based on some of our previous episodes."
Uncle Chris starts us off with the alphabet game! Have you ever played it adventurers?
All you have to do is wait for Uncle Chris to give you a letter of the alphabet, and you've got to turn into something beginning with that letter while using your voice to describe it!
Uncle Chris: Make something out of yourself, beginning with the letter P!

Child 1: I'm Peppa Pig! *oink oink*

Child 2: I'm a peach!

Child 3: I'm a pear!

Child 4: I'm a pineapple!

Linda: I'm a present!

Child 5: I'm a pea!

Child 6: I'm a poo!
The gang explain that this month's workshop will be all about the Compost Adventure episode of our kids podcast.
Uncle Chris and the children of Millbrook Primary have lots of fun using their imaginations to shrink to the size of a beetle to explore a summer garden.
What fun drama games do you think they'll play? Listen to the latest episode to find out!
Listen to Season 2 Episode 8 of the Armchair Adventures kids podcast,

Compost Adventure Bonus Episode,

here

!
About Armchair Adventures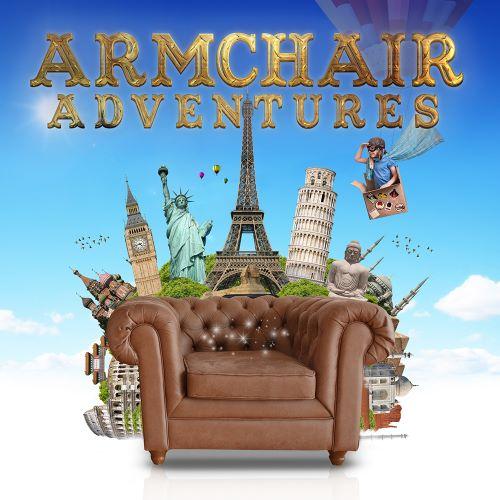 Armchair Adventures is a brand-new colourful, fictional and interactive podcast series about Connie and her gang of plucky explorers – and YOU can come along on the adventure too. 
It's a podcast for families, kids and older people. In fact, the voices that you'll hear in each episode belong to real over 55's stuck in isolation, who are keen to experience the outside world through the power of imagination. 
Armchair Adventures was recently recommended by BBC Radio 4's Podcast Hour and featured on Podcast Radio.