The award-winning Armchair Adventures podcast takes you on an underwater adventure! 
Hey adventurers, it's great to have you back and what an adventure we have lined up for you!
A lot has happened in the last two years but protecting our planet is more important than ever. It's time to act!
This month's  podcast episode focuses on a very current issue, how we can help protect and save our oceans, not only this but also the creatures that live in our oceans.
Listen to An Underwater Adventure HERE.
In this months episode of Armchair Adventures:
We kick off with a bit of a twist, this time our very own Connie is being taken on an Armchair Adventure of her choice.
In a role reversal, Connie is joined by step-in travel agent Rita and of course the rest of the usual gang. Connie's chosen Armchair Adventure takes us somewhere where she wants to feel free and make a difference to the environment.
I want to go somewhere where I am free from all that. Somewhere where there's nothing to worry about, no danger of anyone getting hurt or ill or lonely or… well anything negative I suppose. I want to feel completely free.
Connie and the gang end up encountering some danger – let's just say Rita doesn't like sharks!
To find out Connie's chosen location for her Armchair Adventure you will have to tune into this month's episode. We're sorry but we've given you all the clues we can! Can you guess where we are going?
Adventurers! We need your help, can you do your part to help Connie and the gang save the ocean?
About Armchair Adventures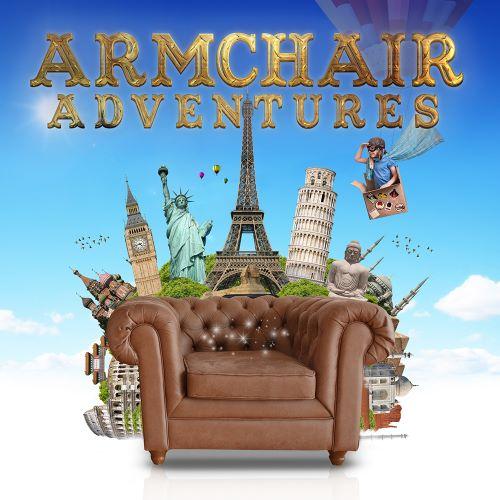 Armchair Adventures is a brand-new colourful, fictional and interactive podcast series about Connie and her gang of plucky explorers – and YOU can come along on the adventure too. 
It's a podcast for families, kids and older people. In fact, the voices that you'll hear in each episode belong to real over 55's stuck in isolation, who are keen to experience the outside world through the power of imagination. 
Armchair Adventures was recently recommended by BBC Radio 4's Podcast Hour and featured on Podcast Radio.
Available for free, wherever you get your podcast including
Keep up-to-date on all things #ArmchairAdventures
Follow us on on our socials!