In this month's episode, we are off on a CRUISESHIP adventure!
In this episode of our kids podcast, we are going on an Armchair Adventure with…drum roll please…. Cyril and Lilly!
Connie confides with them that she has been feeling very tired recently. Cyril suggests that getting away might help blow away all their cobwebs!
I wish we could just fly away from it all, like the birds in our garden!
Connie decides to call the rest of the gang to brainstorm some 'get away' ideas!
Hazel suggests a relaxing spa break, Rita suggests a shopping spree, Barry suggests a sporty holiday, and Carla suggests seeing a show! But Cyril knows a holiday with ALL of those things, a CRUISE!

SO the gang find their snazziest outfits and gets all dressed up, ready and looking glam for the Cruise!
Everyone is VERY excited, but Connie is still yawning. She's feeling very tired and doesn't think she should come.

Cyril suggests that the adventurers hop aboard the cruise ship and get something to eat; this might perk Connie up! What kind of food do you think they'll find?

Maybe they'll go for a lie down in their Cabins, if they can find it; there are so many doors to look in!
Barry: It's so steamy I can hardly see…
Hazel: Is that an octopus folding washing?
Pauline: And an electric eel doing the ironing?
Jean: This ship really does have it all!
What will they see? Maybe pirates or even mermaids!
Listen to the latest episode of our kids podcast to find out!
Listen to Season 2 Episode 7 of the Armchair Adventures kids podcast,

A Cruise Ship Adventure,

here

!
About Armchair Adventures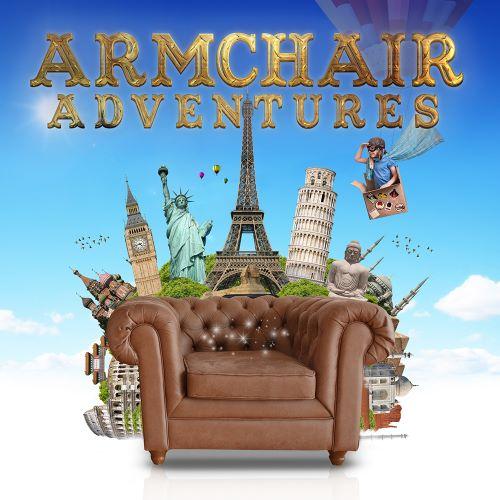 Armchair Adventures is a brand-new colourful, fictional and interactive podcast series about Connie and her gang of plucky explorers – and YOU can come along on the adventure too. 
It's a podcast for families, kids and older people. In fact, the voices that you'll hear in each episode belong to real over 55's stuck in isolation, who are keen to experience the outside world through the power of imagination. 
Armchair Adventures was recently recommended by BBC Radio 4's Podcast Hour and featured on Podcast Radio.