In April, we popped over to Hattersley Library to run some super fun Armchair Adventure workshops. All themed around our Composting Episode!
Over 30 local older people helped create our Armchair Adventures podcast. We were keen to keep bringing generations together to have fun! So the workshop was specifically designed to involve ALL the family!
This workshop was made possible by funding from Recycle for Greater Manchester. With this, we had a really fun day exploring the importance of composting to help save the planet!
We used our imaginations to shrink to the size of a beetle and explore a summer garden! The children had a great time becoming their very own fantastical mini-beasts. (Think spider-bees, helpful spiders that can also FLY!!) and improvising their own adverts about their super-planet-saving gadgets! 🌍
And after ALL of that moving and grooving, the children and their parents all wrote down their pledges on how they would be more eco-friendly in their household from now on.
We had some outstanding pledges like 'I will reduce my food waste by creating meal plans!' and 'I will compost more!'. 
Best of all, everyone got their very own compost bin to take home and start composting!
Sad that you missed out on our fun-packed FREE workshop?
Well, don't worry, we have 3 more lined up:
June 1st – Dukinfield Library – book here
August 4th – Stalybridge Library
August 15th – Droylsden Library
The others will be available for booking soon, so keep your eye out on our socials!
About Armchair Adventures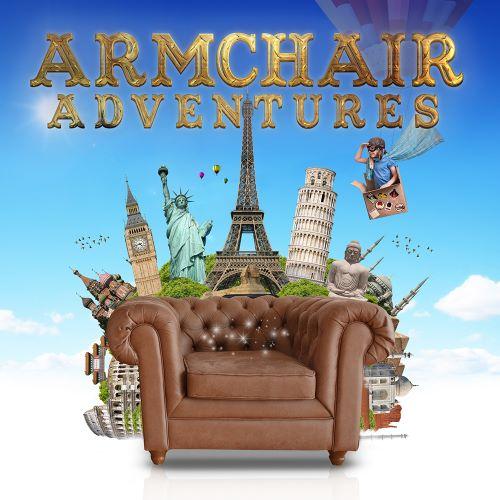 Armchair Adventures is a brand-new colourful, fictional and interactive podcast series about Connie and her gang of plucky explorers – and YOU can come along on the adventure too. 
It's a podcast for families, kids and older people. In fact, the voices that you'll hear in each episode belong to real over 55's stuck in isolation, who are keen to experience the outside world through the power of imagination. 
Armchair Adventures was recently recommended by BBC Radio 4's Podcast Hour and featured on Podcast Radio.