We're kickstarting the new year with a brand-new Armchair Adventures podcast episode, Carla's Bubble Adventure! 
Here in the UK, being plunged into another lockdown a few days into the year isn't the MOST positive start to the year. But, Made by Mortals are here to help with a new Armchair Adventures podcast episode!
We're made up to bring you the third podcast episode of Armchair Adventures, Carla's Bubble Adventure! Carla loves the frosty mornings in Northern England but after almost a year stuck indoors, she could really do with a change of scenery. But that's not the only thing that changes in this episode. For the first time, it seems to be Connie who's in need of some help – not just her customers.
"It's a new year, a fresh start."
In this month's episode the Armchair Adventures podcast, we are joined by Carla who is very excited about the new year! However, she notices immediately that something is up with Connie. She's not her cheery self. Thankfully, Carla's New Year's resolution is to keep positive. Easier said than done on a cold, dark morning in Ashton, but with Connie's lovely customers, there's nothing they can't achieve.
Listen the new episode right here 👇
They decide to embrace the chill, and set out on an adventure to see the Northern Lights. Their transport? BUBBLES! And not the support kind. After blowing the largest bubbles they can, the team float off to find the lights, not forgetting the picnic of course! 
However, Connie's mood takes another bit of a dip when she can't find the lights. She's worried that she's let everyone down and they won't want her to take them on more adventures.
"Why are you worrying about something that might never happen?
Can the customers help Connie to see with her glass half full?
Listen to 'Carla's Bubble Adventure', episode 3 of the Armchair Adventures podcast to find out what happens next!
Get an Armchair Adventures  Activity Pack!

The adventure doesn't have to stop at listening! You can download an activity pack to take your family, your kids, your club members, your students, your residents on their own Armchair Adventure. Download a pack here!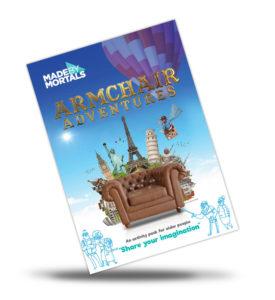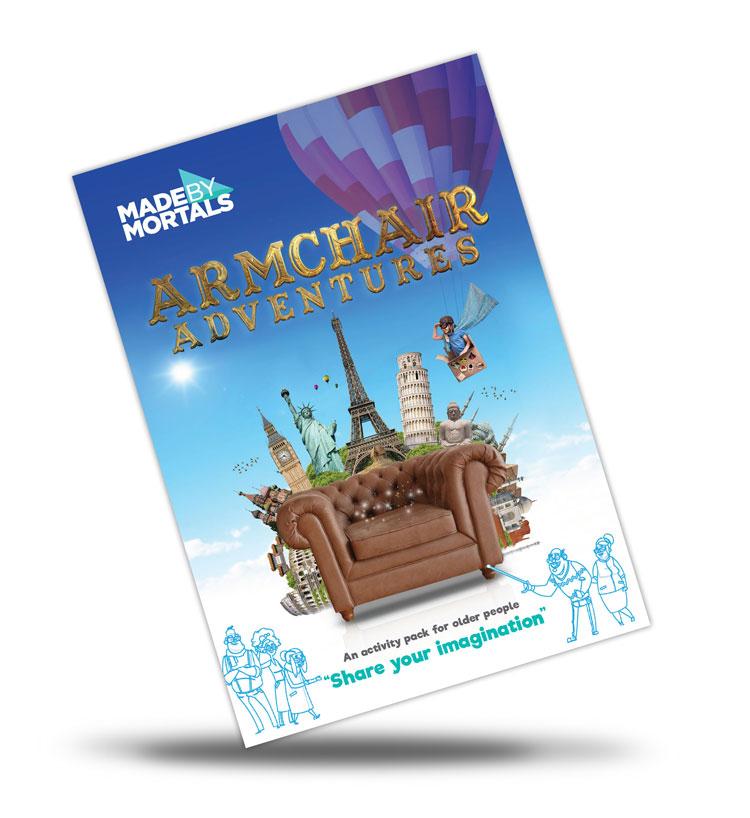 About Armchair Adventures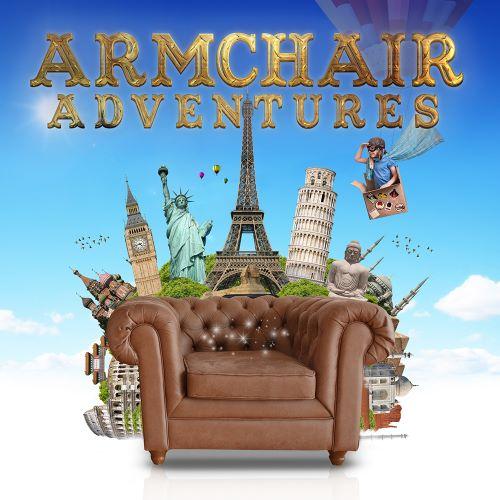 Armchair Adventures is a brand-new colourful, fictional and interactive podcast series about Connie and her gang of plucky explorers – and YOU can come along on the adventure too. 
It's a podcast for families, kids and older people. In fact, the voices that you'll hear in each episode belong to real over 55's stuck in isolation, who are keen to experience the outside world through the power of imagination. 
Armchair Adventures was recently recommended by BBC Radio 4's Podcast Hour and featured on Podcast Radio.
Available for free, wherever you get your podcast including
Keep up-to-date on all things #ArmchairAdventures
Follow us on on our socials!