Our BRAND NEW episode is out now, and we're off on a local history adventure!
In this month's episode of our kids podcast, John has been for a walk down the canals in his hometown of Ashton-under-Lyne, and he's in a FAB mood.
John explains to Connie that he loves to look at all the local history. He tells Connie that the industrial revolution began in Manchester, so there's so much to see on his walks, like cotton mills, waterwheels, the canals. Connie had no idea!
"When your eyes are open to it, you can uncover such great stories. It's important to know the past, so that we can learn for the future."
So Connie and the gang head over to Portland Basin to meet John for their local history adventure. He has a surprise in store!
A Canal boat! Connie is very excited, but this isn't any old canal boat.
Johns Canal boat can TRAVEL BACK IN TIME!
Where will they go? Who will they meet? Maybe one of the abandoned Cotton Mills will come back to life?
Pat: The clogs…

Anne: Horse-drawn barges…

Jean: And water changing colour…

Connie: Could it be…?

John: Finally, you're cottoning on!
You'll have to find out by listening to the latest episode, out now!
Listen to Season 2 Episode 6 of the Armchair Adventures kids podcast,

A Local History Adventure, 

here

!
About Armchair Adventures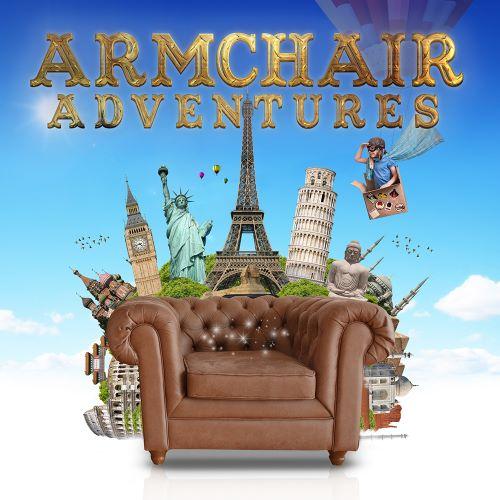 Armchair Adventures is a brand-new colourful, fictional and interactive podcast series about Connie and her gang of plucky explorers – and YOU can come along on the adventure too. 
It's a podcast for families, kids and older people. In fact, the voices that you'll hear in each episode belong to real over 55's stuck in isolation, who are keen to experience the outside world through the power of imagination. 
Armchair Adventures was recently recommended by BBC Radio 4's Podcast Hour and featured on Podcast Radio.