In Partnership With Social Care and Society, The University of Manchester
Bring People's Experience to Life
The power of participatory arts to innovate in public involvement and engagement.
Bringing People's Experience To Life was a free, half day event hosted by Made By Mortals in partnership with Social Care & Society, The University Of Manchester in November 2021. We welcomed delegates from universities and the public sector to demonstrate the value of using participatory arts as innovative PPIE within research and services.
The event featured a live theatre performance from the Johnny Barlow Theatre Company, an interactive art installation to showcase our Armchair Adventures Podcast, as well as a Round Table discussion with Dr Paul Clarkson (Senior Lecturer of social care at the University Of Manchester); Rob Conyers (Head of Patient Experience at Tameside Hospital); Julie Farley (Oldham Safeguarding Adults Board); Dr Hazel Morbey (Lancaster University); Annie Keane (Vocal); and Jess Drinkwater (GP and clinical lecturer at the University Of Manchester).
You can also download a copy of the key discussion points from the round table discussion here.
We'd like to thank everyone who helped and took part in this event as well as everyone who attended.
"As an organisation run for and by people with lived experience, Made By Mortals approach to public and user engagement is one that chimes really well with research funders and one that has certainly helped to drive a project of mine"
Dr Paul Clarkson
Social Care & Society, The University Of Manchester.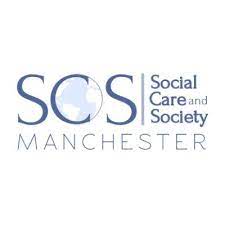 For more information please contact:
admin@madebymortals.org