A Camaraderie Adventure Part Two – OUT NOW!
Adventurers, A Camaraderie Adventure Part Two is out now! 🎖️🎉
In Part One of A Camaraderie Adventure, we left Connie, the veterans, and the regular customers in a pickle at Armchair Adventures Head Quarters.  Made By Mortals – the company that helps Connie and her customers produce Armchair Adventures – were putting the pressure on for the episode to be ready pronto. Everyone had picked out a behind-the-scenes job to help get the job done, but then the builders have turned up and Connie, her customers, and you adventurer, had to move the whole operation to the broom cupboard. Uh oh! 😬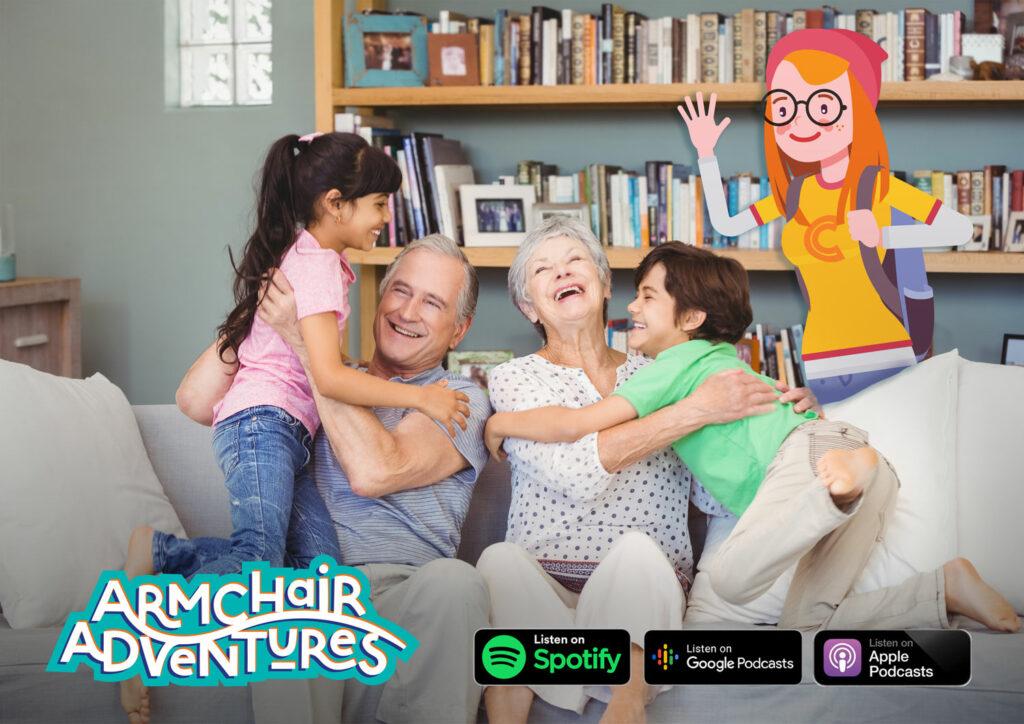 Luckily, the veterans of the armed forces are on hand to support Connie and the rest of the customers to understand the power of camaraderie to get the job done…
Connie: I don't know if I can face doing it on my own again. I don't want to let you down adventurers but I don't have a choice. This time I really am going to have to give up.

Hazel: This is what being a leader is all about Connie.

Ronnie: This is why camaraderie is so important.

John O: You only fully understand this when you come under pressure.

John R: Like we are now.

Jan: And besides it's perfectly possible to do a good job as a team working in a small place. We have to do this all the time in the military.

John O: In tanks in the army.

Hazel: Or ships or submarines in the navy.

John R: Or planes in the Royal Air Force.
Can Connie keep calm under pressure? Can the veterans rally the troops to get the episode ready in time? Does Barry's duck like banjo music? 🦆 Listen to the episode now to find out!
👂 Listen now to the Armchair Adventures Podcast series 👂
Available for free, wherever you listen to podcasts including
or, you can also ask your Alexa or Google home very nicely to play 'Armchair Adventures podcast'
👇Follow us on our socials!👇
Keep up-to-date on all things #ArmchairAdventure
Got a question, enquiry or simply want to get in touch?