Mental health illness can be tricky to understand if we've not had experience of it ourselves. In 'An Inside Nanna's Head Adventure', lead adventurer Connie wants to understand her Nanna's mental health illness and find out what she can do to help. It seems so different to when her family have been poorly before, so she doesn't know where to start…
Enter the community theatre company who have joined us on adventures such as A Showbiz Adventure and A Panto Adventure! They are creating a new theatre show for children to explain mental health illness using their lived experience. They decide to take Connie on an Armchair Adventure inside Nanna's head to help her understand, using the magic of theatre! 🎭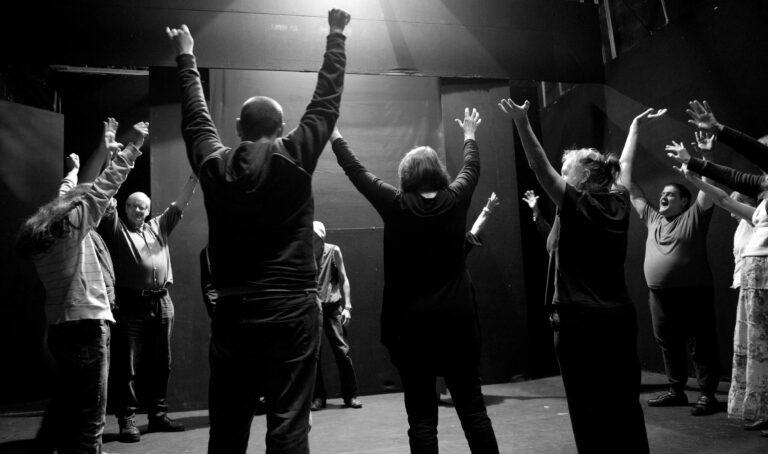 The stage is set and the orchestra is at the ready for the theatre company to help Connie see, hear and feel what it's like to struggle with your mental health.
Connie:                It's dark and murky on the stage. With just a glimpse of light peaking through. The fog machine is bellowing fog. Are we inside Nanna's head?

Russ:                     Yes, by using our creativity and imaginations we are. How does it feel?

Connie:                I feel dark, and heavy, like the atmosphere is weighing me down. How do the stage effects make you feel adventurer?

Child:                    I feel a bit scared.

Child:                    It makes me feel really nervous.

Child:                    It makes me feel like I'm stuck in heavy mud.

Louise:                 Well, that's how people can feel when they are ill with their mental health.
If you have enjoyed this episode of Armchair Adventures, please leave us a review on Apple Podcasts! Simply launch the Apple Podcasts app on your Apple device, search for Armchair Adventures, scroll to the bottom of the show's page to where it says 'Ratings & Reviews', click on 'Write a Review' and tell us why you love Armchair Adventures. We'll give a shoutout to everyone who leaves a review in a future episode! 💛
Part Two of 'An Inside Nanna's Head Adventure' will be released on Thursday 16th February – see you then adventurer!
👂 Listen now to the Armchair Adventures Podcast series 👂
Available for free, wherever you listen to podcasts including
or, you can also ask your Alexa or Google home very nicely to play 'Armchair Adventures podcast'
👇Follow us on our socials!👇
Keep up-to-date on all things #ArmchairAdventure
Got a question, enquiry or simply want to get in touch?