My experience of writing Jasper Pickles Climbs Everest!
By Francesca Waite, Artist in Residence at Made By Mortals
Made By Mortals' Hidden audio story series challenges people to walk in someone else's shoes and experience the world as they do. When first asked to write a new episode about the experience of an autistic person or a person with learning disabilities attending a medical setting, my main aim was to try to recreate the world that this character experiences, using sound, so that the listener might have a better understanding of how it feels to be them.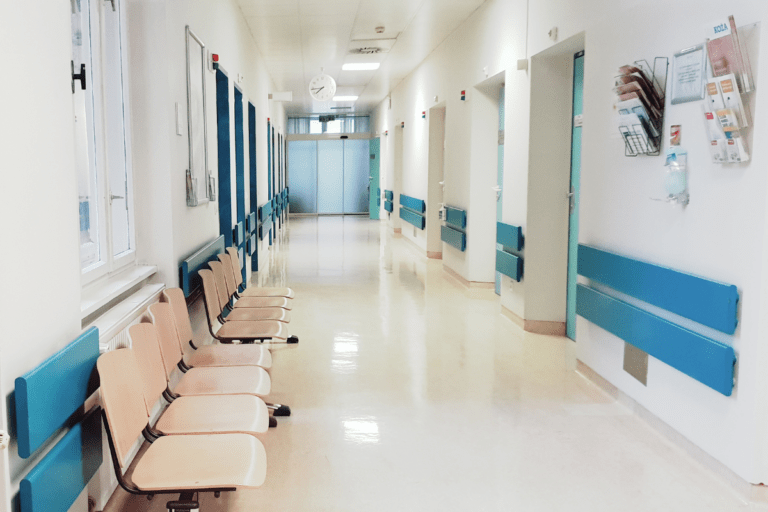 As with every Hidden episode, I was never going to have to achieve this on my own. In order to develop the Hidden scripts, I'm fortunate to work together with experts from the community, people who have lived experience of whatever the subject might be. In this case, I was joined in development workshops by a large group of lively and lovely people from MacIntyre, a charity that provides learning, support and care for people who have a learning disability and/or autistic people. Facilitated by my colleague, Chris, Made By Mortals' Creative Facilitator, we explored 'a day in the life' of this character, with the group generously sharing their own knowledge and understanding of how it might feel to be them. Not only did they bring their authentic perspectives, but they also brought their imaginations, which were bursting at the seams with ideas about who this character is.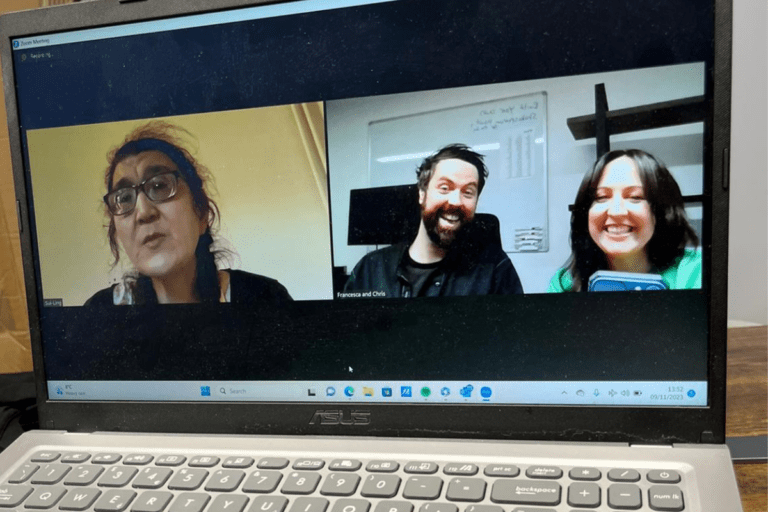 We started by knowing that the character visits a healthcare setting. Beyond that, it was open for the group to throw in ideas of what they'd like to include in their podcast:
"Humour"
"The challenge of the world. How it's different for autistic people and the barriers they face"
"Musical theatre. Hiding behind a confident exterior"
What a great start! Already I could imagine how musical theatre might help to create the world that our character lives in. Now we needed to know who they were.
"Edward"
"Jack"
"Jasper"
"Jasper Pickles"
Done! I'm already excited to meet him.
How old is he? 21. Where does he live? In a flat with an assistance dog. What's their name? Lavender. Straight away I knew that Jasper and Lavender were an iconic duo and decided that 'Lav' needed a voice in the episode. And if we're doing that, then are there any limits to what we can do? If Jasper's bus is stuck in traffic, then why can't the bus bounce along the cars in front and fly high above them? If Jasper is lonely at the hospital, then why can't his imaginary rocket-scientist girlfriend keep him company and occupy him with a waltz around the hospital floor while he waits?   
The group shared the important factors that make attending clinical environments difficult for them. They then suggested ideas of how that experience could be made better for them and other people like them. So now we had two worlds: 1. The truthful world that Jasper experiences when he attends a hospital appointment and 2. The musical dream world that he experiences in his imagination whenever he listens to music on his headphones.
There's then the metaphorical world that we added, where Jasper is climbing Everest, the tallest mountain in the world, to help people better understand how difficult the task of attending a hospital visit is for him.
The story was vivid and clear, full of details and ideas from the group. For me now, alone with pages and pages of notes from the sessions, bringing everything together and writing the script was relatively straightforward. The group shared their thoughts on an early draft and added more truth to help make the story even more authentic.
Finally the day of the recording came. And if the process until then had been inventive and joyful, then the recording day was the icing on the cake – or the peak of the mountain! Chris and I met the group in person, not on Zoom, bringing their energy, performance skills and unique voices to the studio in Salford. Fantastic. It was truly inspiring to hear Jasper's world brought to life.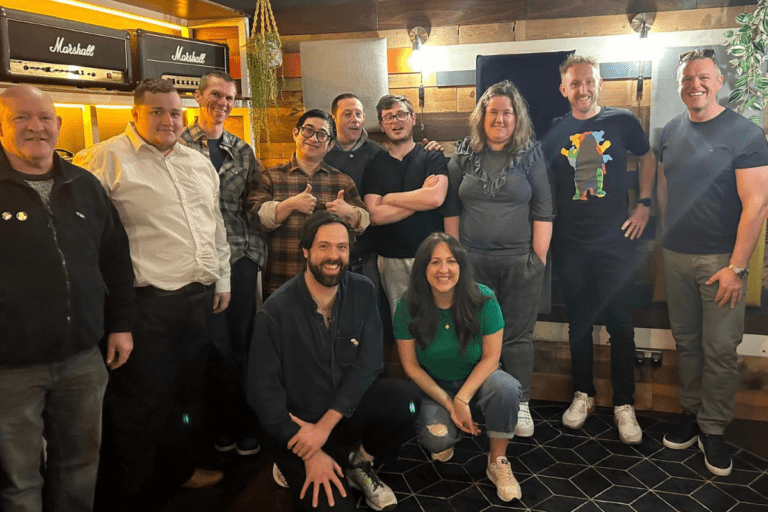 As a writer, some artistic projects stick in your memory long after they're completed. Jasper Pickles Climbs Everest! and the people at Macintyre will be one of those. I'll never not think of them whenever I'm stuck in traffic, in a hospital waiting room, or hearing mention of Jasper's guru and climbing partner in the episode, Bear Grylls.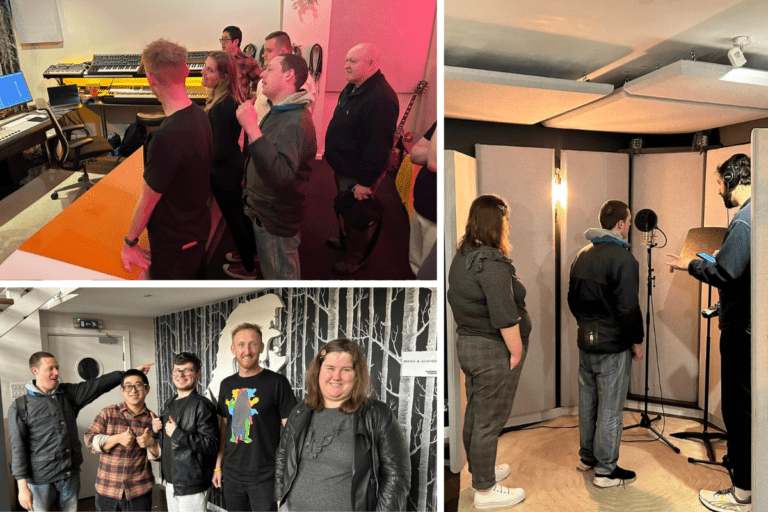 Jasper Pickles Climbs Everest will be released on Friday 1st December, sign up here for access.
Listen to the trailer here:
Sign up to receive new immersive audio experience 'Jasper Pickles Climbs Everest' and an exclusive package of insights upon its release on Friday 1st December!
For more information about how Made By Mortals can support your project including a quote, please email admin@madebymortals.org or call 0161 804 2078