Let's continue our Time Travelling Cricket Bat Adventure!
Let's continue with our latest Armchair Adventure, as part two of 'A Time Travelling Cricket Bat Adventure' is out now! 🎉
In the latest episode of our award-winning children's podcast, Chief adventurer Connie is giving a speech at the Junior Presentation Championships. The trouble is, she's not at all ready so it hasn't gone too well.
All is not lost though, as our new friend Kanti has a time travelling cricket bat! Whizz through time and space with Connie and the gang as they head back to Kanti's first ever public speaking event. Connie is amazed that Kanti hasn't always been so at ease speaking in front of others. Can this help her to overcome her shyness and give her presentation about Armchair Adventures?
Lynda:                  You don't stand still. You're shuffling from side to side.

 

Hazel:                   You're not talking very loudly either. I can barely hear what you're saying!

 

Steve:                   You seem very hesitant.

 

Kanti:                    I forgot that people wanted to hear what I was saying! What use is mumbling and being uncertain?

 

Connie:                You were right! You were so different back then to how you are now.

 

Kanti:                    I told you.

 

Connie:                I really want you to believe in yourself. I want to tell you we're all rooting for you and to just do your best!

 

Kanti:                    Exactly, the audience wants you to do well!
'A Time Travelling Cricket Bat Adventure' is led by our new friend Kanti. Kanti was one of two winners of our Armchair Adventures 'Share Your Story' competition – winning the chance to turn his story into an Armchair Adventure! We had a great time developing this episode with Kanti, his story is fascinating and we're very pleased to share it with all you adventurers!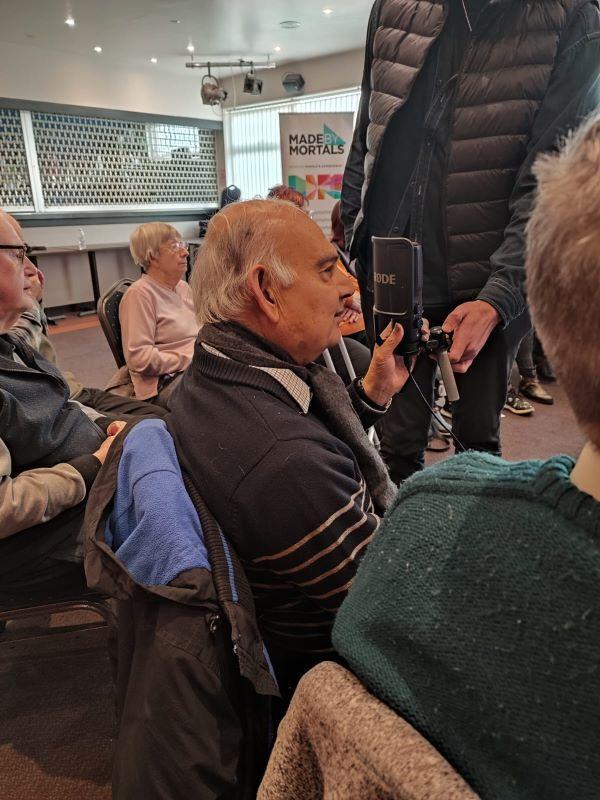 Join us for part one of our next Armchair Adventure on Thursday 6th April!
In the meantime, why not leave us a review on Apple Podcasts to tell us where you'd like to go on an Armchair Adventure? Every review gets a shoutout in a future episode of Armchair Adventures! 💛
👂 Listen now to the Armchair Adventures Podcast series 👂
Available for free, wherever you listen to podcasts including
or, you can also ask your Alexa or Google home very nicely to play 'Armchair Adventures podcast'
👇Follow us on our socials!👇
Keep up-to-date on all things #ArmchairAdventure
Got a question, enquiry or simply want to get in touch?