Our latest episode of Armchair Adventures is out, and it's Pat's turn to choose where we go!
On our kids podcast this month, Pat is bored of being cooped up; she wants to get moving and grooving! So Connie and the gang get their dancing shoes on! 🕺💃
Pat has been suffering from aches and pains; she hasn't been moving as much as she used to! And with winter being so dark and gloomy, Connie's and her lovely customers have been feeling tired and run down. 
Pat would LOVE to go dancing, as exercise always makes her feel better. However, Connie lets her friends know she's a little nervous, as she doesn't think she's very good at dancing. But Pat reassures her:
"It's not about how good you are. It's about expressing yourself and having fun. Why don't we get everyone together and have a go?"
So Connie and the gang do just that! After some wiggly warm-ups, Connie and her amazing customers are ready to boogie!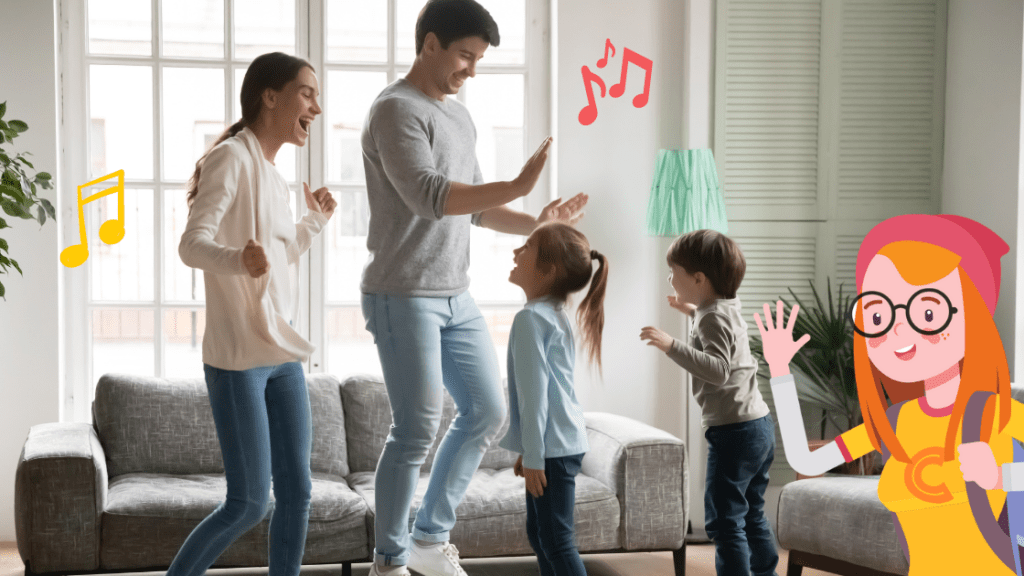 The gang strut over to the famous Empress Ballroom to do the Tango, to a glittery disco for the funky chicken, and they even jet off to Nashville for a spot of line dancing. Yeehaw!!
They are having lots of fun dancing to country music, but Connie still feels a little self-conscious. She used to go to dance school, but the other children were not very nice and would laugh at her! So enter our surprise superstar country singer! Can you guess who it is? It rhymes with Golly!
"Everybody has their own journey and their own way of doing things.
So maybe it takes you a little bit longer to learn the dance – that's okay.
Because the dancing's not really about the dancing – is it Pat?"

 

"No. It's about moving our bodies and being active. About being with friends!"
Will Connie enjoy dancing again? Listen to the episode to find out, and show us your signature moves!
Listen to Season 2 Episode 5 of the Armchair Adventures kids podcast, A Dancing Adventure, here!

In this episode, Rita takes us Disco Dancing and teaches us how to do the Funky Chicken.
Give it a go and send us a video! Tag us on socials or drop us a message 📧 We love to see our little adventurers have fun! #funkychickenchallenge
About Armchair Adventures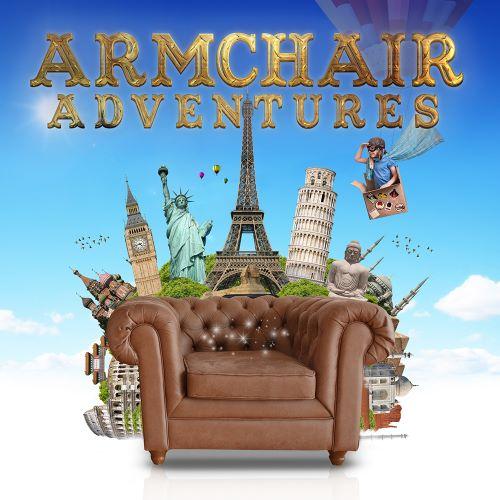 Armchair Adventures is a brand-new colourful, fictional and interactive podcast series about Connie and her gang of plucky explorers – and YOU can come along on the adventure too. 
It's a podcast for families, kids and older people. In fact, the voices that you'll hear in each episode belong to real over 55's stuck in isolation, who are keen to experience the outside world through the power of imagination. 
Armchair Adventures was recently recommended by BBC Radio 4's Podcast Hour and featured on Podcast Radio.
Available for free, wherever you get your podcast including
Keep up-to-date on all things #ArmchairAdventures
Follow us on on our socials!