Behind the scenes of short film 'Eggshells'
The recurring theme from the workshops with our co-production group was the feeling of walking on eggshells in your own home and the struggle to break the cycle of abuse. This insight inspired the basis of the film; where a woman makes the challenging walk to freedom over broken eggshells, every step of the way bringing back difficult memories of her partner.
The film was shot on location at a home in Greater Manchester. For two days in September, a suburban house became a film set complete with actors, crew and an enormous amount of eggshells at the ready. Made By Mortals participant Dan Browne visited the shoot and took these wonderful photos! 
Approximately 400 eggshells were used in the making of the film, but no food was wasted! A local restaurant kindly set aside their used eggshells for a few weeks. One by one, they were carefully rinsed in preparation and then carefully positioned to create the woman's difficult walk.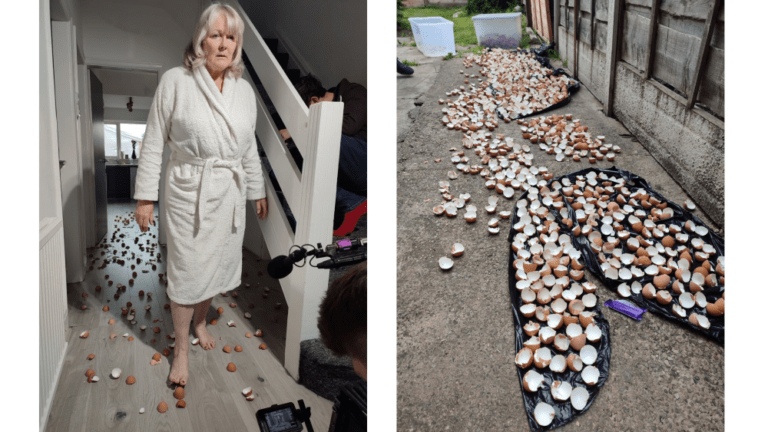 Next up, music for the film was developed. It was informed by accounts of lived experience, and recorded by a string quartet at Blueprint Studios in Salford.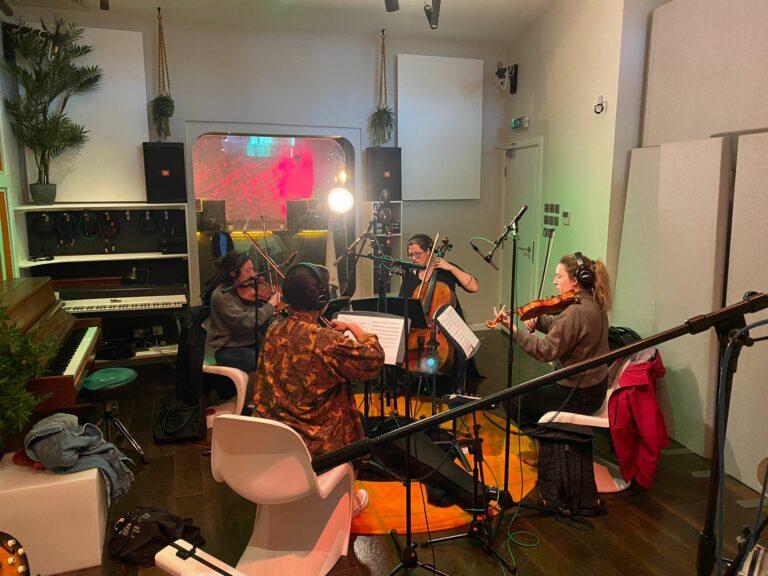 We hope you've enjoyed this look behind the scenes of Eggshells, we look forward to sharing the film soon.
Read more about how our Hidden programme challenges people to walk in another person's shoes.