Armchair Adventures Season 4 is on its way!
Hey there, adventurers! 👋
We've got some thrilling news to share with you… Season 4 of Armchair Adventures is about to launch, and it will be absolutely epic! So gather round, guys, because we're going on a journey like never before.
Starting on October 5th, mark your calendars for the 1st and 3rd Thursday of each month. That's right; you'll have an exciting adventure waiting for you every other week! 👍
We have some awesome destinations lined up for this season!
Grab your shovels and dust off your explorer hats as we're kicking off this season by heading deep into the past to uncover ancient mysteries on a 'Digging Into The Past Adventure!' 🏺
We'll also have 'A Musical Extravaganza Adventure' with special guest Mrs Maestro. She needs Connie and the customers help to get a special orchestra to the super-duper concert on time! 🎺
Also throughout season 4, we'll have special bonus episodes featuring Uncle Chris and his community theatre company, how cool is that?! The first bonus episode is a Halloween special…Will we encounter ghosts, monsters, or maybe even a friendly vampire? You'll have to tune in to our Halloween adventure to find out! 🎃
That's just a taste of what's to come, and talking about taste, just you wait for our sprout-eating Christmas adventure! 🥬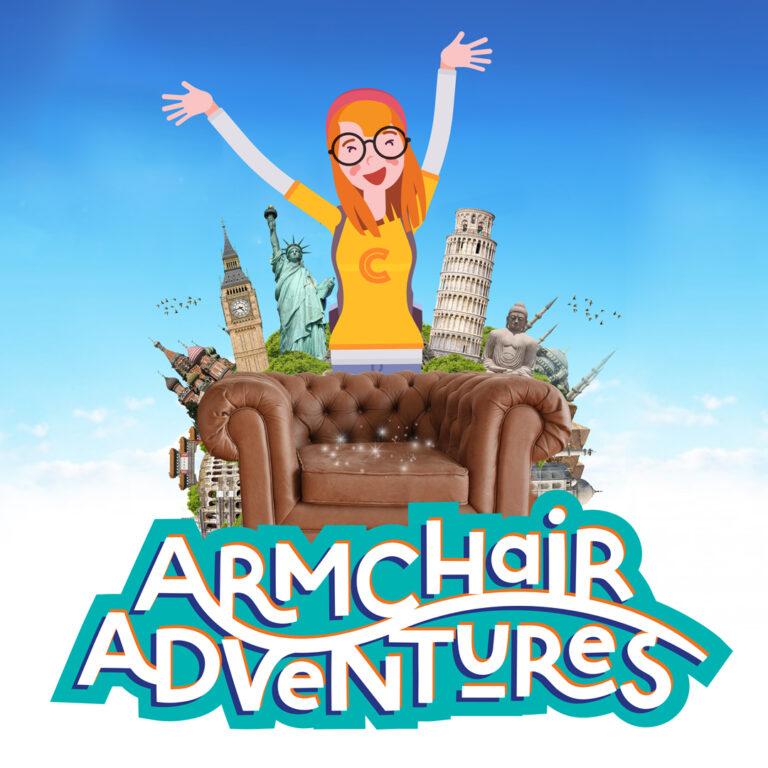 Season 4 promises to be our most exciting and diverse yet, with something for every young adventurer and their adults. Get ready to join in together on the laughter, thrills, and unforgettable moments as we embark on an adventure of the imagination. Check out the season four trailer here! 
Remember to subscribe to Armchair Adventures so you get all the episodes in your feed. And remember, our episodes drop on the 1st and 3rd Thursday of the month, starting on October 5th. Prepare for a season packed with adventure, fun, and endless surprises!
Ready adventurers? See you on October 5th for our first thrilling escapade of Season 4! 😀
👂 Listen now to the Armchair Adventures Podcast series 👂
Available for free, wherever you listen to podcasts including
or, you can also ask your Alexa or Google home very nicely to play 'Armchair Adventures podcast'
👇Follow us on our socials!👇
Keep up-to-date on all things #ArmchairAdventure
Got a question, enquiry or simply want to get in touch?