A Charity Shop Adventure – Out Now! 🛍️
Happy New Year adventurers! 🎉 Are you ready to join us on another Armchair Adventure?
As we welcome a new year, lots of us will be making resolutions or making little changes to our lives. Perhaps you're planning to move more, or maybe you've got a new hobby in mind. Or maybe, like Connie, you're planning to sort through your things and pass on your past treasures to somebody who will love them as much as you did. If so, it sounds like the latest episode of Armchair Adventures –  A Charity Shop Adventure – will be right up your street!
A Charity Shop Adventure has been inspired by one of our competition winners, Denise. We asked our customers to send us their best adventure ideas, with the winners getting the chance to take us all on an adventure with them. We loved Denise's idea, and we think you will too!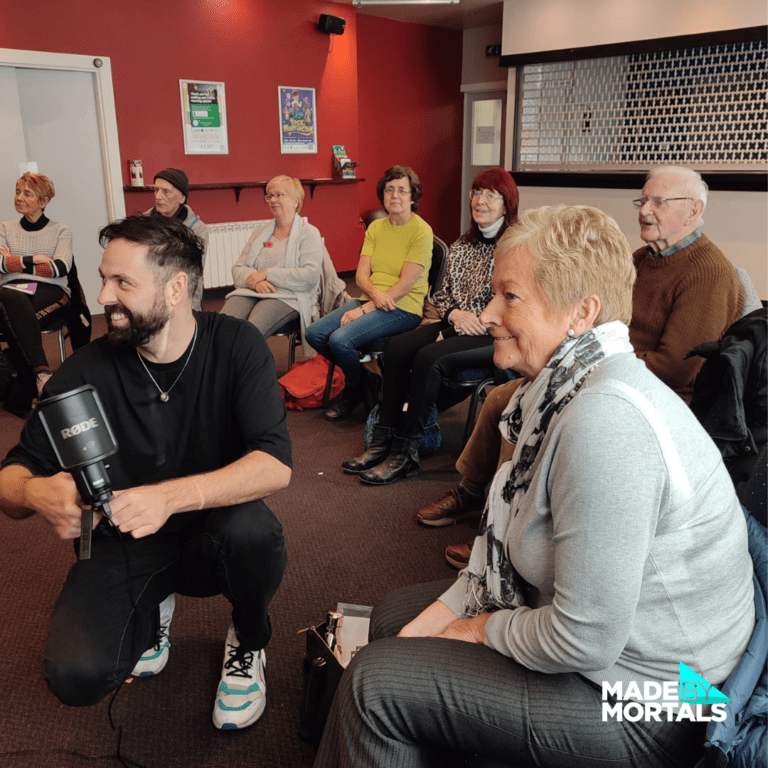 Connie has never been to a charity shop before, but luckily our new friend Denise is a bit of a charity shop expert! She has worked at one of Willow Wood Hospice's shops for ten years, where money is raised for the local hospice by selling pre-loved items kindly donated by the community.
Connie and the gang head to the shop to check out what they've got, and find loads of super cool things. From jazzy wigs to goal-scoring football boots – the charity shop has everything! There's even a magical mirror that shows you an item's previous life, transporting you to another time and place. Isn't that cool? 🪞
We would love you to enter our competition, adventurer! Just download our drawing template and draw your own Armchair Adventure. You can go anywhere you like with Connie and the gang – we can't wait to see what you come up with!
All of our lucky winners will have their drawings shared with our community of adventurers around the world, and we'll send them an Armchair Adventures goodie bag!
Send your pictures to us on Facebook, Instagram or Twitter or by post to Connie, Made By Mortals, Ashton Old Baths, Tameside, OL6 7FW 
👂 Listen now to the Armchair Adventures Podcast series 👂
Available for free, wherever you listen to podcasts including
or, you can also ask your Alexa or Google home very nicely to play 'Armchair Adventures podcast'
👇Follow us on our socials!👇
Keep up-to-date on all things #ArmchairAdventure
Got a question, enquiry or simply want to get in touch?